How to Reach Cord-Cutting Audiences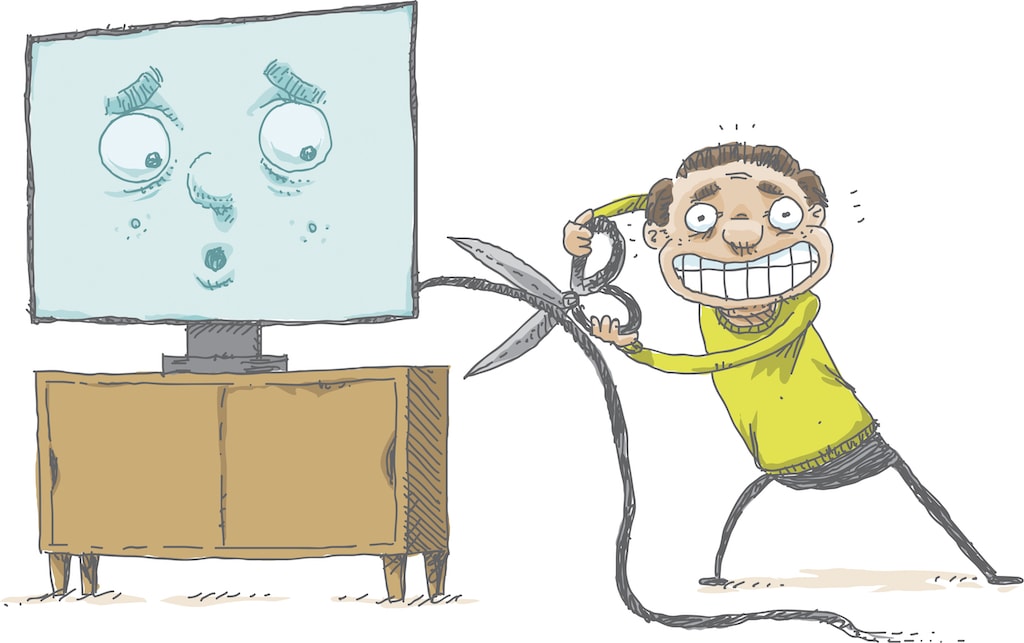 At first it might sound like just another silly acronym, but in recent years it has become increasingly popular. OTT stands for Over-The-Top and is the term used when discussing the delivery of TV and film content through the internet. To put it simply, it is about the direct distribution of video content to consumers over the internet. This content can be accessed by a streaming device, smart TV, gaming console, mobile device, or computer. OTT has gained popularity because it does not require users to subscribe to traditional satellite or cable (pay- TV) services. Netflix and Hulu were among the first companies to offer over-the-top services. This has since been followed by CBS, HBO, Showtime, Lifetime, and most recently YouTube. These companies have raced into the gam creating their own versions of an internet- based TV service.
So, How Does Jamloop Play a Role in This?
When internet- based TV services started to become more common advertisers started to worry. With more and more people watching their favorite shows on platforms such as Hulu and Netflix as opposed to the initial broadcasts, ads were not reaching audiences in the same way. Therefore, advertisers had to act fast and evolve with the changing media landscape.
This is where Jamloop plays a crucial role. Jamloop is an OTT/ Video ad platform that assists media buyers with reaching cord-cutting audiences who are using apps and digital devices to watch TV. With the understanding that consumers are streaming content through Smart TVs, Rokus, Apple TVs, Amazon Fire Sticks, smartphones, laptops, and tablets—Jamloop strives to help advertisers reach these audiences as effectively and efficiently as possible.
However, their efforts do not stop there. Over time, Jamloop has founded Direct and Programmatic buying relationships with almost every OTT publisher. Their service provides a hands-on approach to campaign implementation, a daily analysis, real-time feedback, and planning recommendations. Jamloop's state of the art technology identifies and obtains the most viewable inventory across thousands of websites and apps. This guarantees that advertisers receive the greatest consumer engagement possible. They like to ensure their clients obtain viewability and full transparency for every ad campaign.
Currently, Jamloop is partnering with multiple companies in order to increase their offering of advanced audience targeting. One of the recent partnerships is with STRATA, part of Comcast's Advanced Advertising division who are leaders in media buying and selling software. Another partnership includes TRU Optik, an OTT marketing cloud that works across all connected TV devices. These partnerships will allow Jamloop to thrive while providing some of the best audience targeting capabilities.
Sources:
"Agencies & Brands: Solutions." Jamloop, 2019, https://jamloop.com/solution/.
Jamloop. "JamLoop Partners with Tru Optik for OTT Audience Targeting." Jamloop, 14 Feb 2019, https://jamloop.com/jamloop-partners-with-tru-optik-for-ott-audience-targeting/.
Patel, Sahil. "WTF is OTT?." DigiDay, 7 July 2015, https://digiday.com/media/what-is-over-the- top-ott/.
"STRATA And JamLoop Partner to Provide Broader Access To Digital Video Inventory." PR Newswire, 3 Dec 2015, https://www.prnewswire.com/news-releases/strata-and-jamloop- partner-to-provide-broader-access-to-digital-video-inventory-300187530.html.
About us and this blog
We are a digital marketing company with a focus on helping our customers achieve great results across several key areas.
Request a free quote
We offer professional SEO services that help websites increase their organic search score drastically in order to compete for the highest rankings even when it comes to highly competitive keywords.
Subscribe to our newsletter!