An omni-channel digital marketing agency
Our experience is unrivaled. Our methods and execution drive results. Learn more about our company.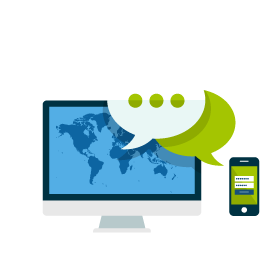 While the Omnitized name is new to the agency scene, the executive and senior leadership team is not. They have successfully managed omni-channel marketing campaigns for Internet Retailer Top 500 brands, helped build and launch one of the most successful global affiliate networks in existence today, engineered strategic SEO programs to achieve top rankings for highly competitive keywords in extremely competitive verticals, built and kept relationships with top performing super affiliates, partnered with the largest content delivery platforms in the U.S. to developed branded display and retargeted media campaigns, and have worked on every major affiliate network as a publisher - driving tens of millions of dollars in revenue for large ecommerce advertisers.
The Omnitized approach to outsourced program management (OPM) is a unique blueprint based on our vast experience managing digital marketing campaigns from every angle: as publishers, as advertisers, networks and agencies. This distinctive blend and hands-on experience is what truly differentiates Omnitized from the competition. We have truly seen it all, and we have grown our skill sets and adapted our approach as we have watched the digital marketing landscape change and take shape over the past 15 years.
Omnitized is extremely versatile and we pride ourselves on continuous education and making sure we stay current with the ever changing digital landscape. We have over 35 years of combined experience in the channels that drive most digital revenue and customer acquisition, but we don't pretend to know it all. Our strategy has evolved over time, but one thing that has remained consistent is our use of a data-driven approach to make smart marketing investments that drive exceptional results for our clients. We believe in gathering and analyzing data to optimize campaigns, pinpoint areas of weakness, and identify new business opportunities.
We work hand-in-hand with our clients to develop custom-tailored strategies that are built with their brand and product(s) in mind. We get to know their business on an intimate level, and we strive to effectively communicate ideas, tactics and goals to create transparency in the relationship. An advertiser/agency relationship is a partnership built on the foundation of trust and commitment. We're ready to commit…are you?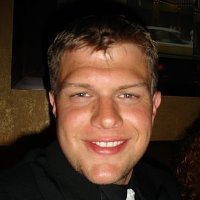 Brock Siegel - Chief Executive Officer
Brock received a Bachelor of Science in Business Administration and a Minor in Marketing from Salve Regina University of Rhode Island in 2003. In 2004, Brock joined Pepperjam, a fast growing digital marketing agency as the firm's 6th employee. In 2007, Brock was promoted to Vice President of Sales and Marketing and pioneered the creation of Pepperjam Network, now one of the largest affiliate marketing networks in the world. Pepperjam has since been acquired by publicly traded GSI Commerce and later Ebay.
In the 12 years since starting at Pepperjam, Brock has been become one of the industry's most versatile figures. His experience with major retailers such as eBay, igourmet, eFashions Solutions and Sesame Street contributed to his vast knowledge of industry trends and technology. Recently, he has focused his efforts on helping personal injury law firms take advantage of the amazing opportunities offered by digital marketing.
Brock has received global recognition by speaking at industry conferences such as "The Affiliate Summit" and and just recently a top "40 under 40" awareness award for entrepreneurship and upcoming excellence in the city of Wilkes-Barre.